Zeigatsu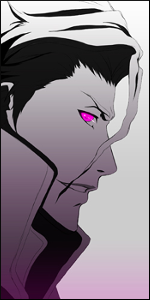 Z-Rank (Male)



Posts :

155


Subject: Fire Magic (125,000J) Mon Mar 02, 2015 5:45 pm

---

   

Name:

Darkness Magic

Type:

Caster

Magic Description:

Fire Magic is a branch of elemental magic that allows its user to utilize the element of fire primarily for offensive purposes.

Advantages:

The caster can change the properties of this Magic such as its "form", allowing it to take shape as a gas or solid element. The color of this Magic can also change, ranging from purple, red, blue and yellow. The user can conjure fire from different parts of their body. This magic has an elemental advantage over ice, plant and wind based magics.

Disadvantages:

Fire Magic has is weak against water and earth based magics, two fairly common types of elemental magics. In order to burn, fire needs oxygen. In areas without oxygen (under the water, etc), fire would not be able to burn at all making fire magic useless.