Zeigatsu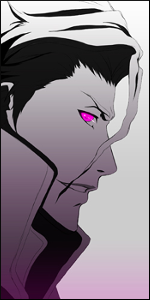 Z-Rank (Male)



Posts :

155


Subject: Ice Magic (125,000J) Mon Mar 02, 2015 6:09 pm

---

   

Name:

Ice Magic

Type:

Caster

Magic Description:

Ice Magic is an elemental type caster magic that deals with the utilization of ice for various purposes, which can range from offensive to defensive to miscellaneous.

Advantages:

This magic is elementally superior to plant and earth based magics. It is also capable of freezing water. Ice Magic users are also capable of utilizing ice for offensive as well as defensive purposes. Ice Magic users can also use ice to help patch up wounds temporarily.

Disadvantages:

Unlike their Molding magic, Ice Make, counterparts, Ice Magic users have sustain costs for their weapons and shields thereby making them more MP heavy than Ice Make. Ice Magic is also elementally inferior to fire based magics.