Zeigatsu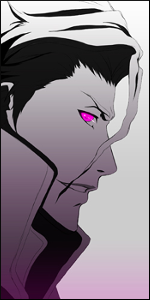 Z-Rank (Male)



Posts :

155


Subject: Light Magic (95,000J) Sat Feb 28, 2015 11:55 pm

---

   

Name:

Light Magic

Type:

Caster

Magic Description:

Light Magic is a type of caster magic that utilizes light for defensive, offense and even miscellaneous purposes. Light Magic is generally cast using the hands.

Advantages:

The magic is not insanely offensive nor is it insanely defensive. In other words, users of light magic will have a great variety of spells to choose from and can manipulate light in many ways. These ways range from casting light out as a beam, creating shields made from light or even emitting light out from the body which is capable of blinding an opponent for a short amount of time.

Disadvantages:

Although Light Magic boasts an impressive arsenal of techniques to choose from, it has no healing or supportive capabilities making Light Magic users almost useless when fighting in a team. Despite being an elemental magic, it does not have an advantage over any other element, clashing equally with it's shadowy counterpart.