Zeigatsu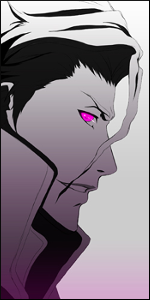 Z-Rank (Male)



Posts :

155


Subject: XI. Tech Points Sat Sep 20, 2014 2:33 pm

---

TECHNIQUE POINTS

---

Here on Fairy Tail Ascension, there is a big emphasis on the use of "Technique Points" or just tech points for short. They play a big role in the day to day running of Ascension, as they are used to purchase things such as new spells, statistic upgrades and even additional MP. In other words, tech points will play a large part in the life of every mage.

So, how do I get tech points, you ask? Easy. Tech points can be obtained through missions (the amount of tech points you receive will depend on the mission class), events (varying rewards, once again), rank ups, MP, bought with jewels, etc. Of course, the exchange rate for jewels and tech points is not 1:1, but rather, 50,000:1. Basically, you can exchange 50,000J for 1 tech point.



It costs 10 tech points to increase a stat from D to C, and it increases by 10 tech points every upgrade thereafter up until A. (ie. 20 tech points to increase a stat from C to B and 30 tech points to increase a stat from B to A).

The rule stops applying after A-Rank. It now costs 75 tech points to increase a stat from A to S and 100 tech points to increase a stat from S to SS.

It costs 15 tech points to increase your MP by 5.


In order to find out how much tech points it costs to learn spells, you should refer to the spell guidelines. There are other things on the forum that may accept tech points as payment rather than jewels as well.