Zeigatsu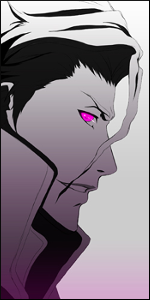 Z-Rank (Male)



Posts :

155


Subject: Rune Knight Initation Tue Mar 03, 2015 1:32 pm

---

Request Title: Initiation
Rank: D
Client: The Magic Council
Rewards: 5000J and 500XP
Location: Outside Magic Council building, Era
Special Requirements: Must be a Rune Knight page.
Details: "Congratulations, your request to become apart of the Rune Knights has been accepted! The only thing left for you to do before you officially become a page is to attend the official induction ceremony,"

- Go to the outside of the Magic Council building.
- Have a chat with any of the other inductees while you're waiting for your name to be called.
- Once the Captain on duty calls your name, approach him/her and get down on your right knee before reciting the vows that they tell you to.
- Immediately after you recite your vows, the Captain will officially induct you and when you stand, you will no longer be that boy/girl at the Academy but a fledgling member of the Rune Knights!


NPCs:
Name: Rune Knight Captain
Age: Various.
Description: This completely depends on the Captain that happens to be on duty on the particular day you get inducted. Some may be kind and welcoming while others will be more inclined to haze you. After all, you are the new guy!
Abilities: Various.